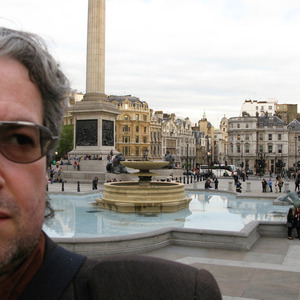 Andrey Vishnevskiy Artist artworks for sale
Rated

4.5

/

5.0

by

29

clients as

the best artist
Artist: Andrey Vishnevskiy
Live in: Moscow
Artworks for sale: 82.00
Views:
1816

Favorite:
192

Show all Andrey Vishnevskiy Artworks
on Saatchi Art

Andrey Vishnevskiy Artist Bio:
NEWMODERNISM Significant exhibitions: 2012- exhibit in Slavianskiy Art festival in Falicon, France, exhibit in Parallax Art Fair in London, United Kingdom. 2010-participation in exhibition "Geysers subconscious 6 indoor" Gallery "A3" in Moscow. 2010 - Russian-Lithuanian artweek in Vilnius under the auspices of the Embassy of Lithuania in R.f. 2005 - a personal exhibition "the Moment of alerting" in A.S.Pushkin's museum in Moscow.Participated in the art exhibition of the Kiev representation of The American Camber of Commerce in Ukraine - "Autumn Charity Ball", Kiev. 2003 - participation in an exhibition in "Museu da Agua", Lisbon, in Festival of Arts, San Domingos de Rana, Portugal. 2002 - a personal exhibition of. Uberlingen, gallery "Bukkenmire" Germany. 2001 - a personal exhibition in the British council, Kiev, Ukraine. 2000 - participation in an exhibition "Russian Avant guarde" gallery "Beau Sejur", Lisbon, Portugal. 1999 - participation in exhibitions: "Music in the fine arts" New York, Las Vegas (an exhibition from gallery "Almari" collection), the USA. 1998 - participation in an exhibition Art from Russia, Konstanz, "Modern Russian art" Dresden, Germany. 1996 - participation in an exhibition of Russian painting in Kyoto, gallery " Hirotoku ", Japan. 1994 - participation in an exhibition of the Moscow artists in Perpinian, France. 1993 - personal exhibition "Neomodernism" in Moscow, gallery " Expo-88". 1992 - participation in an exhibition "the Female portrait" Munich, Germany. 1991 - participation in a series of exhibitions of young Moscow artists in Bulgaria, Italy and Russia.The artist cooperates with galleries of Russia, Germany, Portugal,Japan, the USA. In his spare time the artist teaches painting, composition, aesthetic development, has his disciples and followers.