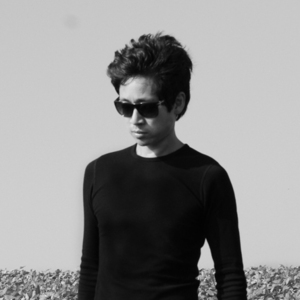 Brian Bradley Artist artworks for sale
Rated

4.5

/

5.0

by

16

clients as

the best artist
Artist: Brian Bradley
Live in:
Artworks for sale: 26.00
Views:
4360

Favorite:
164

Show all Brian Bradley Artworks
on Saatchi Art

Brian Bradley Artist Bio:
By And For One Another. I believe it is more important now than ever for artists to manage their own destiny. New technology and the democratization of communication platforms increasingly allows the individual to take responsibility for their career. If you would have told me ten years ago, that to be an artist in the 21st century it would be necessary on some level to be a; graphic and web designer, film editor, blogger, interactive developer, e-commerce expert, tour planner, pr agent, while maintaining creativity in music composition, paint, writing, photography I would have said, "What does that have to do with art?" Everything, it turns out. What I used to think artists were when I started, "They write hit songs and get famous" to now "They create.". Creation comes in all forms. It is more than recording albums and painting pictures, the universe is creative, the world is being shaped and reshaped, always. While music is an enjoyable gift, being able to think about society as a creative and malleable fabric is incredibly valuable. I have learned there are infinite ways to help people, raise awareness for solvable human conditions in parts of the world that are in need, and that being a voice for goodness and truth is one of the most basic forms of creative expression. This perspective is part of my evolution of life experience that includes lots of trial and error, failure and small break through after small breakthrough. Artistry has always been an important part of the human experience. Many people don't realize they are artists, that they are creating and guiding their own trajectory by their choices and decisions, by their beliefs and personal constitutions. Chefs, hair stylists, traffic cops, waiters, cashiers, state Senators, everybody is living out their experience, facing decisions on whether or not to continue on their path, to reinvent themselves, to learn a new aspect of the trade, to maybe one day start their own venture, while managing the day to day needs of survival one day at a time. There is no experience that is better or worse, only that we live the life that resonates the most strongly with our being. When we get off course, when a path ends, when we are supposed to be moving when we are stagnant, our guides, angels, guardians, the inner voice, God, inspiration, dreams, and the myriad of words and names we ascribe to the higher and inner aspects of creation, give us hints in synchronicities, answers to prayers, and signs that are expressions that appear to us in the form of chance, luck, destiny, fate, the complex of forces that make up our journey. Being an artist has become a life long process, learning what works and what doesn't, what is valuable and what isn't, how ego leads to dead ends and selfless service leads to open doors. As I continue to analyze past life choices in order to make better future life choices, forever moving forward, I take with me all I have learned from failures and successes to one day arrive at a destination, a harmonious life of abundance, love, and happiness. It may take longer than you think, as it has taken me years beyond what I expected. I believe if I find a breakthrough, somehow you will too, and your breaththroughs will be mine, somehow and together, humanity moves forward, by and for one another. There is no secure and guaranteed path to happiness, only the journey that if we do what is right, seek the truth, lead with our heart, use our intelligence, persist gracefully, if not for our great expectations, by letting in a little more light than yesterday, we will arrive.