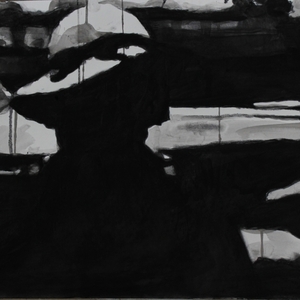 Caroline Youngblood Artist artworks for sale
Rated

4.5

/

5.0

by

88

clients as

the best artist
Artist: Caroline Youngblood
Live in: Riverton, Louisiana, LA, United States
Artworks for sale: 42.00
Views:
1747

Favorite:
119

Show all Caroline Youngblood Artworks
on Saatchi Art

Caroline Youngblood Artist Bio:
Julia "Caroline" Youngblood grew up surrounded by cotton fields on Breston Plantation, located in Riverton, Louisiana. She attended Louisiana State University where she received her Bachelor of Fine Arts in Drawing and Painting in 2003, graduating Magna cum Laude. In 2004-2005, Youngblood entered the Master of Fine Arts program at Syracuse University, New York, but transferred to Louisiana Tech University with a concentration in Drawing and Painting, and completed her degree in 2011. She enjoys sharing her talents doing volunteer work at arts organizations in Monroe, Columbia, and Baton Rouge, Louisiana. Youngblood has teaching experience as instructor of record for beginning watercolor and teaching assistant in numerous courses at the college level. Her work has been included in a multitude of juried and solo exhibitions. She recently completed a three-month residency at Centre d'Art, Marnay sur Seine, France (CAMAC) where she served as chef in exchange for residence. Her work there was funded by an Artist's Career Advancement Grant awarded by Louisiana Division of the Arts. Caroline's solo exhibitons are a multi-sensory experience. Events typically include live Blues music and an array of Louisiana cuisine to reinforce the content of her work.