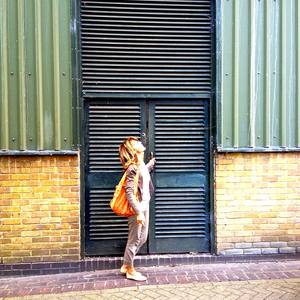 Chiara Briganti Artist artworks for sale
Rated

4.5

/

5.0

by

55

clients as

the best artist
Artist: Chiara Briganti
Live in: London, United Kingdom
Artworks for sale: 75.00
Views:
4548

Favorite:
127

Show all Chiara Briganti Artworks
on Saatchi Art

Chiara Briganti Artist Bio:
I think in colours. I like to experiment and abhor reiteration. But my passion is for lived-in places, buildings, battered or pristine, in the centre of the city or in wastelands, or existing only in memory and I often return to them. Cut up, reassembled into different shapes they become the characters in my paintings. The figures I paint could very well have inhabited those spaces and they are in turn inhabited by other figures. I have lived in many different countries but I now live in London. I have had the most amazing tutor but I am mostly self-taught. I am not too fond of frames, so most of my paintings are ready to be hung as they are.