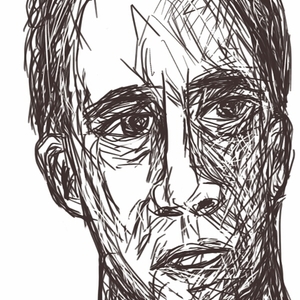 Craig Kittner Artist artworks for sale
Rated

4.5

/

5.0

by

95

clients as

the best artist
Artist: Craig Kittner
Live in: Wilmington, NC
Artworks for sale: 34.00
Views:
4612

Favorite:
156

Show all Craig Kittner Artworks
on Saatchi Art

Craig Kittner Artist Bio:
The longer I look at some mundane thing the more interesting it becomes. Under my gaze subtle variations of color and texture become bolder. Lines and contours show forth a rhythmic rightness. The object shifts from ordinary to inspiring, and I wonder, what has changed? Is it my perceptions or the object itself? Over the last 20 years I lived in Providence, Rhode Island, Washington, DC, and Paducah and Frankfort, Kentucky, before returning to North Carolina. I've exhibited in all these regions and sold work to private and corporate collectors, including the International Monetary Fund, the Cultural Attaché for Uruguay and Paducah Bank. I have befriended and collaborated with many artists and have studied art theory and history extensively. The work of many people influences me. Wherever I find myself I become fascinated by the various aspects my environment shows me. After several years of focusing on non-representational painting, I challenged myself to capture and express that fascination. My work is informed by my abiding love of nature, my philosophical inclinations and the aesthetic sense I cultivated through years of abstract painting.