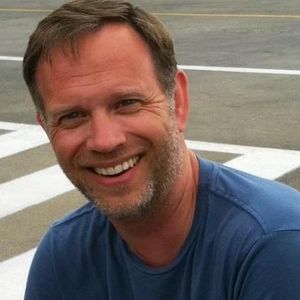 Daniel Nolan Artist artworks for sale
Rated

4.5

/

5.0

by

63

clients as

the best artist
Artist: Daniel Nolan
Live in: Chicago, IL, United States
Artworks for sale: 12.00
Views:
4286

Favorite:
190

Show all Daniel Nolan Artworks
on Saatchi Art

Daniel Nolan Artist Bio:
I create art because the act of taking an idea driven by inspiration and bringing it into realty fills me. I experience a sensation of losing myself, my identity, my thoughts. Time and occurrences around me disappear. Creating is a transcendent experience resulting in a material item that did not previously exist. Most of the paintings currently on exhibit at my studio were created during the past year when I was acutely sensitive to the personal changes I was experiencing due to the transition from a corporate to an artistic life. This includes personal identity, emotional growth and personal struggles of releasing the past and embracing an uncertain future. All people eventually experience major life changing circumstances where the future may be unclear. The emotions and challenges are common to those in these situations. My hope is that we share a common experience through the art work. In this work, I attempted to merge Modern and Post Modern techniques to create contemporary images with a reverence to the past. I began my professional career as a nuclear engineer that spoke to my analytical and mathematical side. Throughout my corporate career, I painted. The time spent painting increased over the years. In many of my works, evidence of my attraction to structure, organization and mathematical representation of space and time can be clearly seen. In others, there is a distinct attempt to avoid the analytical approaching emotional abstract expressionism. My work is tending towards the more experimental, in the sense that I like to experiment. It is playful and I have no idea of the outcome. I like asking the question "what if?" The results often surprise me. As I mature and evolve as an artist, my goal is that my art becomes more personally reflected and can illicit an emotional response from the viewer. I want the viewer to leave questioning or contemplating things and ideas which they have not challenged in the past.