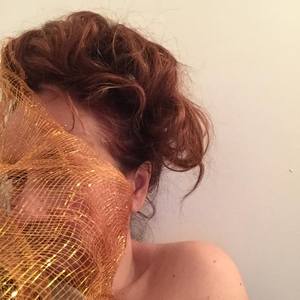 Delona Seserman Artist artworks for sale
Rated

4.5

/

5.0

by

27

clients as

the best artist
Artist: Delona Seserman
Live in: Wilmington, DE, United States
Artworks for sale: 5.00
Views:
1007

Favorite:
181

Show all Delona Seserman Artworks
on Saatchi Art

Delona Seserman Artist Bio:
My art represents a journey of self discovery. I express myself through colors.My feelings of today's joy can burst in strokes of vibrant tones of reds, oranges, yellows, to be followed the next day by sepia, grays,earth accents. As life is never comprised only of happiness, tranquility and peace but balanced with moments of anxiety, incertitude and worries. So, as I travel among these entities of life , my palette changes and transforms every moment I start a new canvas or drawing. As I learned during my journey that it can't only be sunny, I started embracing , accepting and finding beauty in darkness. The grays and sepia in my canvases are not meant to be depressing. Rather, they live to show the complexity of human nature. The presence of the '' eye'' as a permanent and inquiring element in the majority of my work became my signature. A symbol of awareness, the '' eye'' opens the door to discover, analyze, filter, and accept who I am . It shows the path to love. Love for myself, life and everybody who blesses me with their presence. Through the '' eye'' . the window to the soul , I paint my reality as well as my fantasy.