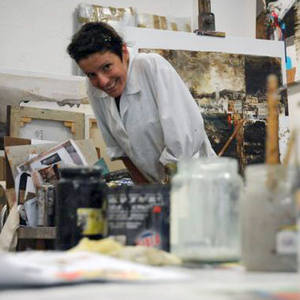 Ester Maria Negretti Artist artworks for sale
Rated

4.5

/

5.0

by

92

clients as

the best artist
Artist: Ester Maria Negretti
Live in: Como, Lombardia, Italy
Artworks for sale: 12.00
Views:
3125

Favorite:
150

Show all Ester Maria Negretti Artworks
on Saatchi Art

Ester Maria Negretti Artist Bio:
In the work of Ester Maria Negretti it is life itself that is being investigated in depth, in an attempt to take the onlooker from an ancient past and accompany him far or perhaps ever so close. The commitment of the artist is always oriented to reading and understanding the enigmatic design of existence, that is, of a reality that invades us for deeper meanings and less apparent than what is revealed in everyday life. In a time of great uncertainty such as this, Negretti's art can represent a starting point, a rebirth. The gaze of the public can navigate, once accepted the ruins, towards the revelation that a different future is possible.