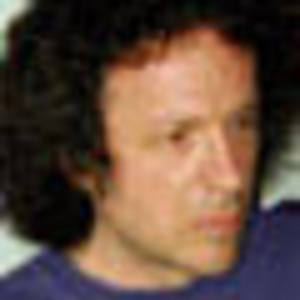 Michael Leyton Artist artworks for sale
Rated

4.5

/

5.0

by

95

clients as

the best artist
Artist: Michael Leyton
Live in: Berlin, Germany
Artworks for sale: 20.00
Views:
4082

Favorite:
107

Show all Michael Leyton Artworks
on Saatchi Art

Michael Leyton Artist Bio:
Leyton is a well-known artist. His paintings, sculptures, and architectural projects, have been featured in international design journals and invited exhibitions. In his MIT Press book, Symmetry, Causality, Mind (630pages) and his book in Springer-Verlag, A Generative Theory of Shape (550pages), Michael Leyton has elaborated an extensive theory of why art has such a powerful impact on the human mind. This results in an ability to intensify the content of artworks through an increased understanding of compositional organization, that Leyton has provided in his scientific work, which includes his mathematical foundations for geometry. For example, theorems of his, such as the Symmetry-Curvature Duality Theorem, which are now used in over 40 disciplines including many branches of medicine and engineering. Not only has he demonstrated this in his lengthy published analyses of classical and modern artists, but he has also demonstrated that it is possible to surpass the intensity of these artists. This he has done by using the theory developed in his books in the creation of his own artworks his paintings, his published architectural designs, and the published scores of his musical compositions. The portfolio at the present site is currently under construction. Eric Wiener of the East Village Guide, New York, writes: "This Rutgers University professor is a practitioner of arts, mathematics, music and philosophy. His breathtaking artwork deserves more than your average surfing minute as the complexities will float before your retina with time."