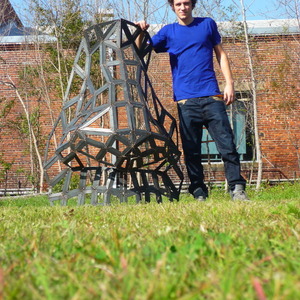 Serge Ruffato Artist artworks for sale
Rated

4.5

/

5.0

by

37

clients as

the best artist
Artist: Serge Ruffato
Live in: Savannah, GA, United States
Artworks for sale: 9.00
Views:
3298

Favorite:
168

Show all Serge Ruffato Artworks
on Saatchi Art

Serge Ruffato Artist Bio:
I am fascinated by the concept of world culture and more specifically its development around the understanding of common brands, objects and forms. We have developed an object culture where form speaks of function in a universal sense and with a specific aesthetic that recalls mass production (e.g. injection molds, industrial castings, chain assembly, etc). It is in this particular aesthetic and conceptual ground that I place my body of work: where objects are common sources of desire or need, but also artifacts that testify of our contemporary world. Through the use of material and form I explore notions of value, hierarchy, class and cultural identity omnipresent in our lives. I draw inspiration from the visual language of the built environment such as architecture, furniture and objects in general. Each material is used as an agent with the potential to generate sociocultural commentary mainly through its physical properties and historical significance. Most of my process involves manufacturing objects or parts of objects that speak of human enterprise and have recognizable aesthetic qualities such as tires, gears, knobs, etc. In this sense, I appropriate the idea of industrialism and employ it as a means to testify of our post-consumer state in time.